Monophone 2011 @ Hall Of Fame, Lim Kok Wing University Of Creative Technology, Cyberjaya (11/3/11)

When: 5pm, Friday, 11th March,2011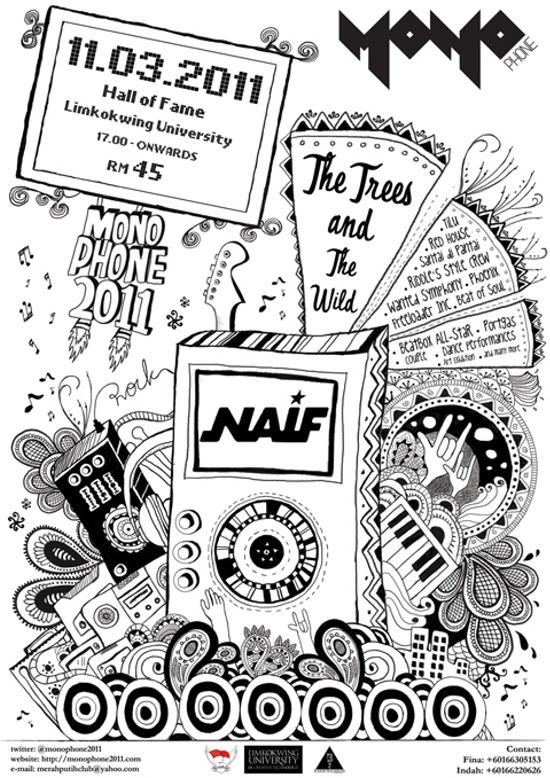 After the success of their debut in 2010, Merah Putih Club's MONOPHONE is back! Featuring main attractions NAIF and The Trees & The Wild

Monophone 2011 Promotional Video



Artistes Line Up

NAIF (Monophone 2011 Star Attraction)
The Trees & The Wild (Monophone 2011 Star Attraction)

Couple
Tilu
Wanted Symphony
FreeLoaders Inc
Red House
Santai di Pantai
Beat of Soul
Portgas
Couple
Beatbox All-Star
Phoenix
Riddle's Style Crew

Dance performances, art exhibition and many more dangerous performers!


About The Bands

NAIF



Alright people! We have another surprise for you! We present NAIF in the upcoming MONOPHONE 2011 !! This retro band (although NAIF doesn't want to classified their songs into a particular genre) is going to rock the stage with its famous songs such as Posesif, Air dan Api, Jikalau, Uang, Curi Curi Pandang, Piknik 72, which became the national anthem for Piaggio Vespa scooter riders. David, the vocalist, and his other three member, Jarwo the guitarist, Emill as the bassist and Pepeng being the drummer has released six music albums since the late 90s, which are Naif (1998), Jangan Terlalu Naif (1998), Titik Cerah (2002), Album The Best (2005), Retropolis (2005) and the last and most waited album is Planet Cinta released on 4th February 2011.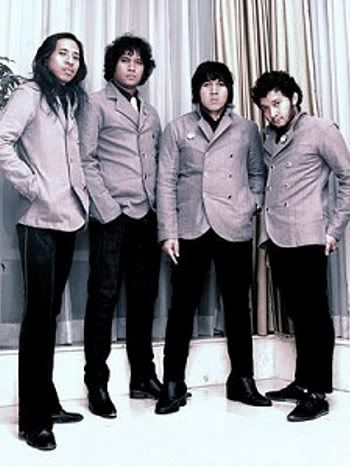 Still curious who is NAIF and why we put NAIF as the main guest star in Monophone line up? Check out:

http://www.naifband.com/warta/
http://www.myspace.com/retropolisnaif


The Trees and The Wild



The Trees and the Wild is a 3 piece alternative folk band hailing from Jakarta, Indonesia. Formed by Remedy Waloni (vocals, acoustic guitar, synth, percussions, wine glass and glockenspiel), Iga Massardi (electric guitar, acoustic guitar, backing vocals, triangle and percussion), and Andra B. Kurniawan (acoustic guitar, bass, backing vocals, glockenspiel, wine glass, and percussions). Packed with a wide range of skills, an unlimited stock of creativity juice, and a great taste in music, these gifted individuals breathes more life to the already vibrant music in Indonesia.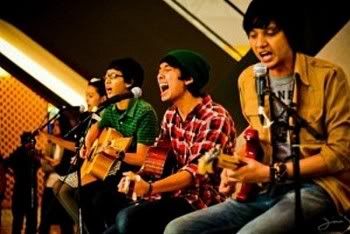 The Trees and The Wild appears in TIME magazine:
http://www.time.com/time/magazine/article/0,9171,2043327,00.html

With sweeping post-rockchops reminiscent of Sigur Ros, song titles like "Berlin" and "Irish Girl," and an autumnal gravitas blowing through their quieter, folkier numbers, the Trees and the Wild sound like they ought to come from a cold climate. In fact, they hail from a sweltering industrial suburb of the Indonesian capital and make a richly poignant music that vocalist Remedy Waloni calls "somber tropical."(See the Asia's best bands in 2008.)

Local indie label Lil'Fish Records discovered the Trees and the Wild on Myspace in 2008 and the band released its debut album Rasuk the following year, bagging a host of awards. Rolling Stone Indonesia called the Trees and the Wild one of the year's must-see acts, while the Jakarta Post recognized an "epic quality" to their songs.

Remedy says the band draws their lyrical inspiration from "family, Indonesian life and landscape." While their melodic influences include traditional Indonesian folk music and hymns, their cultural interests stretch beyond music. The band recently collaborated with videographer Dimas Wisnuwardono on a short documentary about a group of villagers from Tana Beru in Bulukumba, South Sulawesi, struggling to preserve and restore their antique pinisi boat. Expect that empathy and love for the rhythms of Indonesian life to suffuse their sophomore recording, due later this year.

Check out their profile here: www.myspace.com/thetreesandthewild


Couple




One of the few true blue power pop bands in the region, Couple has been plying its trade for about 13 years now, dedicating itself to remind people of the virtues and magic of 'the song', and the power of the pop!! Taking cues from bands like The Beatles, The Beach Boys, Big Star, The Who, The Raspberries, The Beat, The Rooks, Enuff Znuff and Weezer, Couple has kept on doing what they do best and hope to put a smile (and hopefully a headbang or toe-tap or two) on all youse guys' faces. But, making you wet your pants will make us equally happy too!!

Relying solely, and foolishly, on the dodgy songcraft of our dodgy and lame frontman, Aidil, Couple has continued to defy the odds as none of us can play our instruments competently to save our lives, hoping to inspire similarly incompetent kids to just form their own bands and stick it to the Man!! Our live shows are textbook examples of the triumph of substance over style, if you call professional musicianship 'style', that is. Sloppy and loud, with more than a touch of toilet humor in our lame crowd banter (if we're up for it!!), our live shows will never fail to make you wet your pants with laughter and icky stuff. Yes, we're THAT good and THAT bad!!


Tilu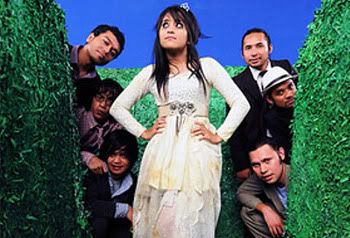 Estabilshed in Malaysia in 2008, TILU is constantly progressing to be the NO. 1 entertainer. A concept adopted from respective figures such as EWF, Tower of Power, Michael Jackson, Sudirman Hj Arshad and many others, that combines with bombastic audio quality and mind-blowing visual performance. This eight-piece band carries both Malaysian music industry. Equipped with their fresh, self-written music, the name TILU is getting much attention from event organizers as well as publicities from both independent and mainstream media. Both singles from TILU's first album have stormed the Malaysian radio charts with a consistent climb. A very progressive start, TILU has already been nominated in various Malaysian radio charts with a consistent climb. A very progressive start, TILU has already been nominated in various Malaysian Award Shows and is looking forward to bring back a trophy or two. The secret behind the success is through fitting sincerity into their music.

The spirit of teamwork among the members is respectable to most mainstream and independent bands. It is seen through the support given and through the improvement shown in the areas which an individual is lacking in.

Divided to three main divisions, the creative side is managed by Puja Paska (bassist), a very important one as he is the lyricist and the songwriter. This division is assisted by Reza Ramsey (rhodes) as the music arranger, based on his experience working with film scorings that comply brilliantly to be the shape of emotions intended.

The management section is led by Firdaus Bohari, Jeffny Kamar and Deo Karmawan. Firdaus (trumpeter), as the Bachelor of Science holder and having a background in event management, handles the finance and procurement part. Jeffny (saxophone) with his Degree in IT strategizes the online marketing and Deo (guitar) on the other hand, a graduate of Music Business from ICOM, takes care of TILU's merchandising matter.

Public and media relations are handled by Johar Lucas (drum), Amirah Asraf (vocal), as well as Fareed Aziz (flugalhorn). Their personality impresses many. Johar a creative graduate from MMU, Amirah a language undergraduate and Fareed a trumpet performance undergraduate from ASWARA have managed to entertain not only the crowd but also the media during TV, news paper, magazine and radio internviews.

http://www.myspace.com/tiluband http://www.facebook.com/pages/Tilu/81134224624?sk=info


Wanted Symphony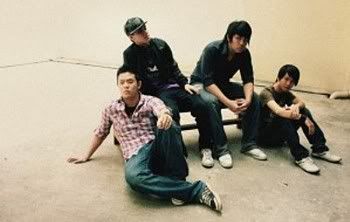 Vibrant, passionate, energetic and adventurous! Those are just some of the words that can be used to describe local fusion rock outfit Wanted Symphony – Since breaking onto the scene in October last year, the band has been on an exciting musical journey and has never looked back. Uniting four young and talented musicians, the band brings together a variety of influences and a whole lot of fun. Wanted Symphony definitely is a promise of something fresh – Together, they dabble in a genre they like to call 'experimental fusion rock'. The band writes, arranges and produces their own music – uniquely characterized by a creative mixture of sounds, solid musical composition and strong lyrics. In the process, they have had the privilege of churning out crowd favourites such as 'Breathless', 'Midnight Chatter', and most recently 'A Place Called Home'.

The band performs live regularly and has rocked the house down on numerous occasions with their electrifying performances. Having already chalked up countless shows and feature performances nationwide, Wanted Symphony was recently blessed with a TV appearance as finalists on a reality show sponsored by Coca-Cola. Aside from that, they were also interviewed and featured in local newspapers Kosmo! and the News Straits Times. Despite having fun on stage and enjoying what they do, more importantly Wanted Symphony aims to touch and impact people with their music. As lead singer Daniel Wong puts it, "Our aim is not just to make music that people can remember and enjoy, but above everything we seek to speak into the hearts and lives of our listeners with our songs and the words that we sing, in the hope that people will go home carrying a positive message to their family and friends." With the release of their much awaited debut single 'You Will Be Mine', Wanted Symphony now sets their sights on scaling greater heights. The band is just getting warmed up – there is much more to come so make sure you watch out for them in Monophone 2011!

http://www.reverbnation.com/wantedsymphonymusic http://www.facebook.com/pages/Wanted-Symphony/105621522807913


Freeloaders Inc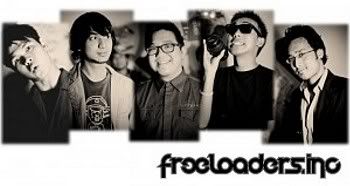 In 2007, five people, which are Shazwan Mustafa Kamal (Vocal), Ilham Abadi (Harmony Vocal), Vincent Loong (Rhythm Guitar), Afiq Hakim (Drums & Percussion) and Jeremy Hu (Bass Guitar) estabilished a Progressive or Indie or maybe Funk or Grunge Rock band called Freeloaders Inc.

This band has won so much music competition, for example they won as the first winner in Monash Street Carnival Battle of the Bands and as the runner up in Plug & Play Youth Festival Street Music Clash. Their achievements lead the to be interviewed live on Radio Station such as Capital FM, Traxx FM and they have granted as an exclusive showcase @Lepaq Cafe at Kelana Jaya. And since this band formed in 2007, Freeloaders Inc has performed in countless events, woah!

www.myspace.com/freeloadonmusic http://www.facebook.com/pages/FreeLoaders-INC/63475139801?ref=ts


Admission: RM45

The tickets are now available in other campuses, you contact your nearest campus to get the Monophone 2011 ticket:

Sunway / Monash : Didy Bahroeny 0143274808
Taylors : Kristanto Adrian 0166421241
APIIT : Reko Ramadhan 0149235650
HELP : Andika Nugraha 0173939104
UM : Qinwan Rangkuti 0163462021
UKM : Pramudita 0176138278
Frinjan : Zulhabri 010512 6836


Enquiries:

+6 016 6305153 (Fina)
merahputihclub@yahoo.com